Econopolis Patrimonial Emerging Fund
Econopolis Patrimonial Emerging Fund is a sub-fund of Econopolis Funds, a Luxembourg domiciled SICAV with multiple compartments that meets the conditions of Directive 2009/65 / EC. Legal form: Limited Company.
Investment Manager: Econopolis Wealth Management NV, Sneeuwbeslaan 20 bus 12, 2610 Wilrijk (Belgium)
Depositary: Banque de Luxembourg, 14, boulevard Royal, L-2449 Luxembourg
Financial Agent in Belgium: CACEIS Bank Belgium Branch, Havenlaan 86C bus 320, 1000 Brussels (Belgium)
ISIN code

Retail investors (A-share class):

LU0889925557 (Capitalisation), LU0889925714 (Distribution)

Institutional Investors (I share-class):

LU0889926282 (Capitalisation), LU0889944772 (Distribution)

Legal form
A sub-fund under Luxembourg law of the SICAV Econopolis Funds
Duration
Undetermined, compartment without final maturity
Minimum investment
1/1000th of a share
Type of investment
Equities and fixed income
Investment horizon
at least 5 years
Currency
EUR
Michaël De Man

Head of Fund Management

 

Gino Delaere

Senior Emerging Markets Consultant

 
The Sub-Fund is suitable for retail and institutional investors who consider an investment fund as a convenient way of participating in capital market developments. It is also suitable for more experienced investors wishing to attain defined investment objectives with an investment horizon longer than 5 years.
The sub-fund's objective is to offer its shareholders long-term capital gains. This objective will be achieved by investing the sub-fund's assets in equities and fixed income instruments, as well as cash or similar instruments, without geographical limitation, but with a focus on emerging economies, and without sector or currency restrictions. The sub-fund will primarily focus on companies that are based in emerging economies. However, international companies that have a significant or growing share of their activities in emerging economies may also qualify for investment by the sub-fund.
The sub-fund can invest in equities of which the selection will be based upon on-going financial evaluations, analysis of the macro economic environment and specific profile of the issuer, future developments etc. The sub-fund's investment policy is based on three cornerstones in both equity and bond security selection: a disciplined multi-steps approach in the research and analysis of the Investment Manager, a unique un-benchmarked philosophy and the importance of on-the-ground research. Investments will be conviction-based rather than benchmark-driven: conviction in themes, conviction in countries and conviction in companies. The sub-fund may, subject to the limits defined by law, invest in financial derivative products, including, for example, futures, options, forward exchange contracts, credit default swaps or interest rate swaps in order to achieve the investment objectives and for risk hedging purposes.
One-off charges taken before or after you invest:
Entry charge: maximum 3,00%
Exit charge: maximum 3,00%
Charges taken from the fund over a year:
Ongoing charge: 1,37% (in the institutional I-share class)
Charges taken from the fund under certain specific conditions:
Withholding tax on dividends for Belgian residents:
Capitalisation shares: 0,00%
Distribution shares: 30.00% 
Capital gains tax on fixed income part for Belgian residents:
Capitalisation shares: 30,00%
Distribution shares: 30.00% 
Fiscal treatment according to the legislation in force, based on the individual situation of the investor, subject to changes in the fiscal law)
Click here for the most recent factsheet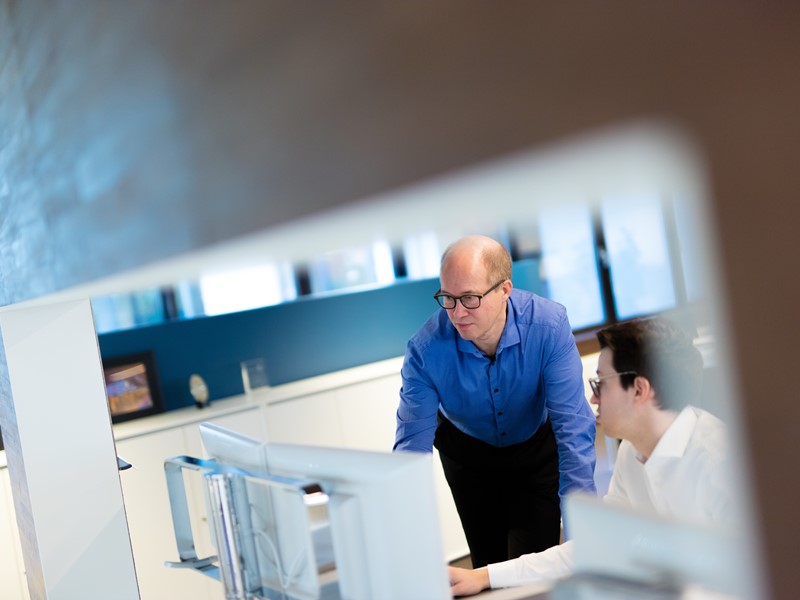 How can I invest in this fund?
There are three ways to invest in the fund:
1) Through Econopolis
You can contact us by telephone: +32 3 3 666 555 or by e-mail: info@econopolis.be
2) Through a financial intermediary
U can ask your retail bank to subscribe in the UCITS fund Econopolis Funds - Patrimonial Emerging (please check first for the correct share class and ISIN code)
3)Through an online platform
All compartiments of the Econopolis Fund UCITS are available at Bolero (call orderdesk: 0800 628 16).
The Net Asset Value (NAV) of the fund is calculated by the European Fund Administration.
For complaints please address to compliance@econopolis.be or +32 3 3 666 555. In second instance you can contact the Ombudsman of the financial sector via Ombudsman@Ombudsfin.be.
Before deciding to invest in the sub-fund, the prospectus and key investor information must first be read. You can find these documents above.