A fund focused on concrete solutions
The fund invests in companies that are actively working on solutions, products and services to combat climate change. To do this, we take inspiration from Prof. Paul Hawken's book "Drawdown," which proposes the 100 most impactful solutions to combat global warming.
The term 'Drawdown' represents the future point in time when greenhouse gases in the atmosphere stop rising and begin to steadily decline. This is the point at which we begin the process of halting further climate change. It is a crucial turning point for life on Earth, which the Fund is fully committed to.
Econopolis Climate  is a sub-fund of Econopolis Funds, a Luxembourg domiciled SICAV with multiple compartments that meets the conditions of Directive 2009/65 / EC. Legal form: Limited Company.
Investment Manager: Econopolis Wealth Management NV, Sneeuwbeslaan 20 bus 12, 2610 Wilrijk (Belgium)
Depositary: Banque de Luxembourg, 14, boulevard Royal, L-2449 Luxembourg
Financial Agent in Belgium: CACEIS Bank Belgium Branch, Havenlaan 86C bus 320, 1000 Brussels (Belgium)
ISIN code

Retail investors (A-share class):

LU2271207974 (Capitalisation), LU2271208196 (Distribution)

Institutional investors (I-share class):

LU2271208279 (Capitalisation), LU2271208352 (Distribution)

Legal form
A sub-fund under Luxembourg law of the SICAV Econopolis Funds
Duration
Undetermined, compartment without final maturity
Minimal investment
1/1000th

 

of a share
Type of investment
Equity
Investment horizon
At least 5 years
Currency
EUR
Sustainable Finance Disclosure Regulation (SFDR)
Article 8
Philippe Van Loock

Fund Manager

Gino Delaere

Advisor
This sub-fund is particularly aimed at investors:
Who want a potentially higher return than that of a financial product with a low risk.
Who have an investment horizon of at least 5 years.
Who strive for a balanced growth in the long term and want to invest in an international basket of shares.
The objective of the sub-fund is to offer investors, by means of an actively managed portfolio, a long-term capital gain on their investment. This objective will be achieved by investing the assets of the sub-fund primarily in shares and other equity securities, without geographical limitation.
The sub-fund invests mainly in shares and other equity securities, with diversification in terms of sectors and regions covered. The sub-fund will invest in shares and other equity instruments of companies active in developed markets (Europe, US and Japan) and may also invest in companies active in emerging markets. The sub-fund may also, in an ancillary manner, invest in term deposits, money market instruments and/or UCIs. The sub-fund may invest in UCIs (UCITS and/or other UCIs) either for the purpose of pursuing its principal investment policy, or to place its cash resources (in which case the sub-fund then invests (i) in monetary UCIs and/or (ii) in UCIs which invest in debt securities with a residual term, at the time of acquisition, not exceeding 12 months and/or the interest rate of which is adjusted at least once per year). The sub-fund may, subject to the limits defined by law, invest in financial derivative products, including, for example, futures, options, forward exchange contracts, credit default swaps or interest rate swaps in order to achieve the investment objectives and for risk hedging purposes.
One-off charges taken before or after you invest:
Entry charge: maximum 3,00%
Exit charge: maximum 3,00%
Charges taken from the fund over a year:
Ongoing charge: 1,05% (in the institutional I-share class)
Charges taken from the fund under certain specific conditions:
Withholding tax on dividends for Belgian residents:
Capitalisation shares: 0,00%
Distribution shares: 30.00% (fiscal treatment according to the legislation in force, based on the individual situation of the investor, subject to changes in the fiscal law)
Click here for the most recent factsheet

Experienced fund managers
The fund is managed by Philippe Van Loock (manager) and Gino Delaere (advisor), both with more than 20 years of experience in fundamental equity analysis, thematic fund management and sustainable investments.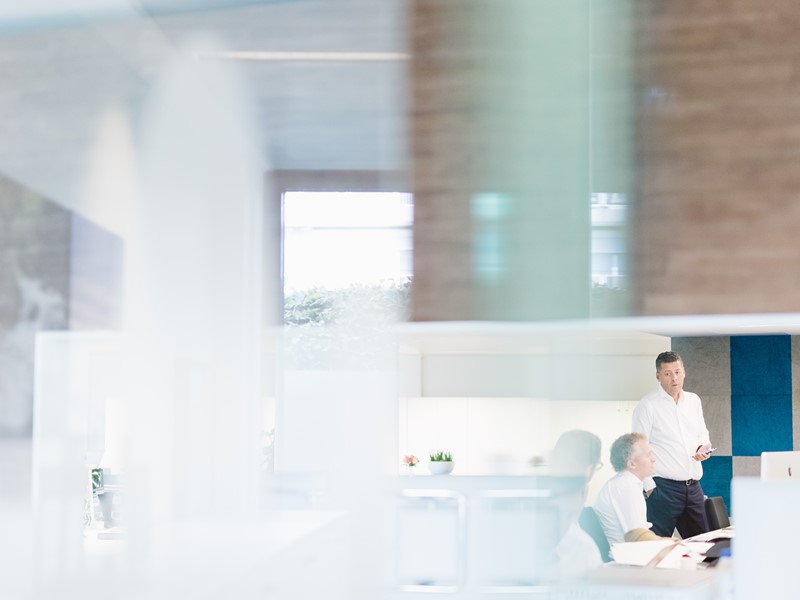 How can I invest?
1) through Econopolis or Twain through a discretionary management mandate
You can contact us at +32 3 3 666 555 or email info@econopolis.be.
2) via Crelan
Crelan is the official distributor of this fund. Contact a Crelan agent here.
3) via AXA Bank
AXA is the official distributor of this fund. Contact an AXA banking agent here.
For complaints, please contact compliance@econopolis.be or +32 3 666 555. In the second case, please contact the Financial Sector Ombudsman at Ombudsman@Ombudsfin.be.
Before deciding to invest in this sub-fund, you should read the prospectus and key investor information. You can obtain these documents from Econopolis.