Econopolis Belgian Champions Fund
Econopolis Belgian Champions Fund is a sub-fund of Econopolis Funds, a Luxembourg domiciled SICAV with multiple compartments that meets the conditions of Directive 2009/65 / EC. Legal form: Limited Company.
Global Distributor: Conventum Asset Management SA, 9, Boulevard Prince Henri, L-1724 Luxembourg
Distributor in Belgium: Crelan NV, 

Sylvain Dupuislaan 251, 1070 Anderlecht, Belgium

Investment Manager: Econopolis Wealth Management NV, Sneeuwbeslaan 20 bus 12, 2610 Wilrijk (Belgium)
Depositary: Banque de Luxembourg, 14, boulevard Royal, L-2449 Luxembourg
Financial Agent in Belgium: CACEIS Bank Belgium Branch, Havenlaan 86C bus 320, 1000 Brussels (Belgium)
ISIN code

Retail investors (A-share class):

LU1869441946 (Capitalisation), LU1869442167 (Distribution)

Institutional Investors (I share-class):

LU1870191928 (Capitalisation), LU1870192140 (Distribution)

Legal form
A sub-fund under Luxembourg law of the SICAV Econopolis Funds
Duration
Undetermined, compartment without final maturity
Minimum investment
1/1000th of a share
Type of investment
Equity
Investment horizon
at least 5 years
Currency
EUR
Danny Van Quaethem

Fund Manager

 

Bernard Thant

Fund Manager

 
Though safeguarding the capital and a fair return are the main objectives, the Sub-Fund's investment policy is only appropriate for investors who are interested in financial markets and who seek long-term capital gains. Investors should therefore be willing to accept losses related to changes in prices of the Sub-Fund's holdings; thus the fund is suitable for investors who can afford to set aside the capital for at least 5 years. Potential investors should be aware of the fact that the Sub-Fund's assets may be impacted by developments in international markets and by the risks related to the investments described in the investment policy.
The objective of the sub-fund is to offer investors, by means of an actively managed portfolio, a long-term capital gain on their investment. This objective will be achieved by investing the assets of the sub-fund primarily in shares and other equity securities, that have a geographical focus on Belgium.
The sub-fund invests mainly in shares and other equity securities, with diversification in terms of sectors covered. The sub-fund will invest in shares and other equity instruments of companies, with a geographical focus on Belgium. The Belgian geographical focus is achieved if at least one of the following criteria is fulfilled. The sub-fund has the capacity to invest in (i) constituents of the Euronext BEL All-Share (BAS) index, (ii) companies whose headquarters or legal domicile is situated in Belgium and (iii) Belgian companies with a listing outside of Belgium. The sub-fund can invest in shares and other equity securities of which the selection will be based upon on-going financial evaluations, analysis of the macro economic environment and specific profile of the issuer, future developments etc. There are no limits or restrictions regarding currencies or other specific economic or industrial sectors or niches. The choices made by the Investment Manager are discretionary and reflect its expectations and strategic views. The sub-fund's investment policy is based on an integrated approach in which valuation, quality and sustainability are important elements for stock selection. The manager conducts stock selection in a disciplined way by considering internal and external research reports and building internal valuation models that help determine whether a share offers potential. In addition, the manager focuses on internal and external sources in terms of sustainability analysis. The manager aims to give companies with a good sustainability track record an important weight in the compartment. Companies will also be tested against how resistant they are to major changes and disruptions as described in the book Econoshock. The fund will not invest in companies that are part of the exclusion list of the Norwegian pension fund. The sub-fund may also, in an ancillary manner, invest in term deposits, money market instruments and/or UCIs (which may include UCITS, ETFs and/or other UCIs provided, in the case of the ETFs and other UCIs, the conditions laid down by the Part I of the Law of 2010). The sub-fund may invest in UCIs (UCITS and/or other UCIs) either for the purpose of pursuing its principal investment policy, or to place its cash resources (in which case the sub-fund then invests (i) in monetary UCIs and/or (ii) in UCIs which invest in debt securities with a residual term, at the time of acquisition, not exceeding 12 months and/or the interest rate of which is adjusted at least once per year). The sub-fund may, subject to the limits defined by law, invest in financial derivative products, including, for example, futures, options, forward exchange contracts, credit default swaps or interest rate swaps in order to achieve the investment objectives and for risk hedging purposes. The currency of the share class is expressed in EUR. The investor has the right to redeem his shares on demand. The dealing in shares is carried out on each complete bank business day in Luxembourg. The attention of the investor is drawn to the fact that in exceptional circumstances, the possibility for the investor to request the redemption of his shares may be limited or suspended. These shares are capitalisation shares. Income and capital gains are reinvested.
One-off charges taken before or after you invest:
Entry charge: maximum 3,00%
Exit charge: maximum 3,00%
Charges taken from the fund over a year:
Ongoing charge: 2,10% (in the retail A-share class)
Ongoing charge: 1,35% (in the institutional I-share class)
Charges taken from the fund under certain specific conditions:
Withholding tax on dividends for Belgian residents:
Capitalisation shares: 0,00%
Distribution shares: 30.00% (fiscal treatment according to the legislation in force, based on the individual situation of the investor, subject to changes in the fiscal law)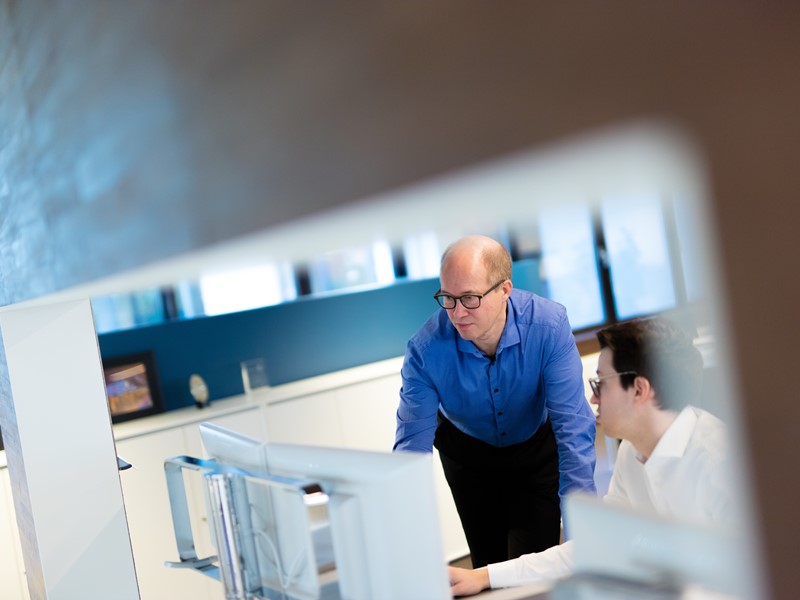 How can I invest in this fund?
There are two ways to invest in the fund:
1) Through Crelan
Crelan is the official distributor of this sub fund in Belgium. Contact here a Crelan agent.
2) Through Econopolis
You can contact us by telephone: +32 3 3 666 555 or by e-mail: info@econopolis.be
The Net Asset Value (NAV) of the fund is calculated by the European Fund Administration.
For complaints please address to compliance@econopolis.be or +32 3 3 666 555. In second instance you can contact the Ombudsman of the financial sector via Ombudsman@Ombudsfin.be.
Before deciding to invest in the sub-fund, the prospectus and key investor information must first be read. You can find these documents above.